Facilities and leisure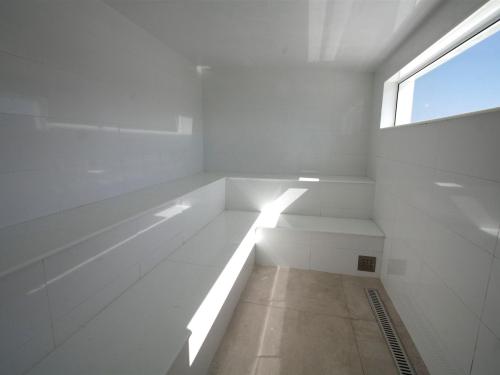 Own restaurant of Brazilian and International cuisine;
Transfer to Reserve Beach and Ecolounge;
Corporate transfer;
Terrace with panoramic view;
Pool;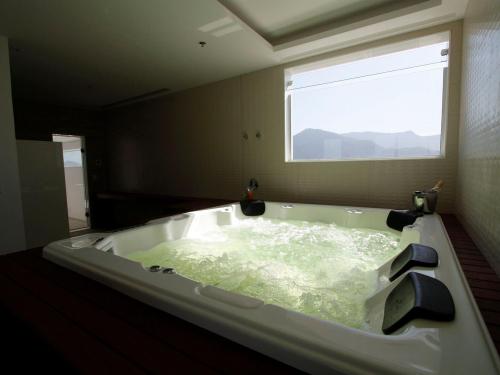 Sauna;
Jacuzzi*;
Fitness Center;
Pool bar;
Free Wi-Fi for guests in all rooms
Amenities in all accommodations;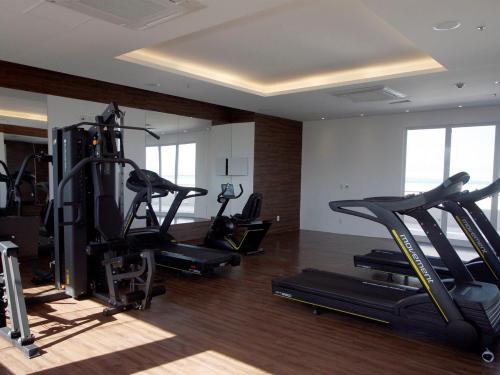 Coffee shop or café;
Parking*;
Laundry*;
Clothes ironing service *
Events area for up to 800 people *

*services charged
Terrace with panoramic view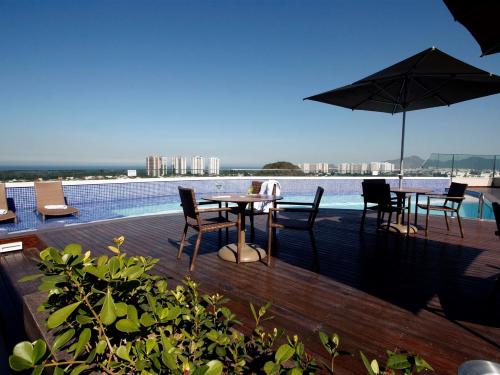 Our rooftop has a beautiful view of the region surrounding the Barra Americas Hotel, and of some points such as the Marapendi Lagoon, Reserve Beach, Itaúna Rock and the Olympic Golf Course of Barra da Tijuca.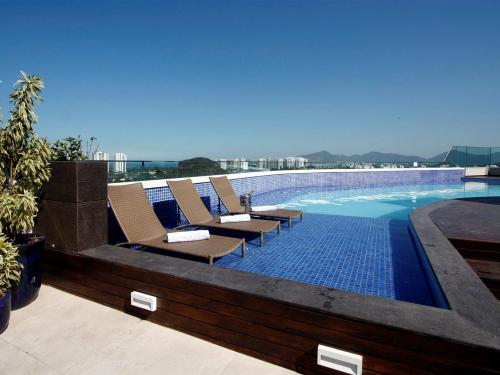 It also has a large pool with a modern design, a jacuzzi, gym, sauna and a bar for guests to enjoy all that this pleasant space has to offer.
Reserve Beach and Ecolounge
Transfer from the hotel to the Ecolounge with access by ferry to the Reserve Beach (extra costs)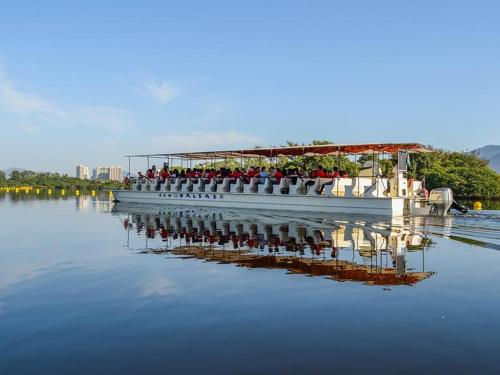 The service consists of ground transportation that takes guests from the hotel to the ferry deck at Condomínio Mundo Novo. From there, the guest will embark on an unusual ferry ride on the Lagoon of Marapendi, disembarking in entertainment space called Ecolounge.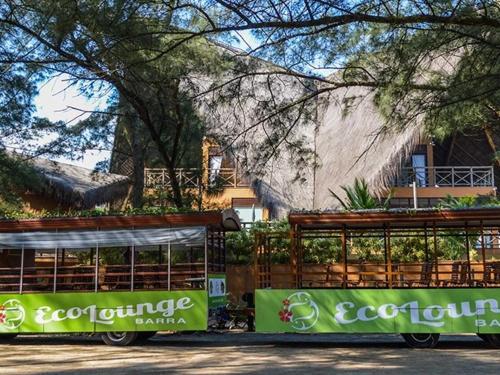 Situated on a 5,000 m² site of lush nature in front of Barra beach and on the shore of Lagoa de Marapendi, the place is a true paradise in the middle of the city that surprises those who have the opportunity to pass by.
The complex also has a special ferry, with ecological bathroom and equipped for night navigation. This vessel also follows the charming rustic decoration that is already registered trademark of the Ecolounge Space.
This point is attractive for the whole family and lives in constant evolution, adapting to the needs of the clients and in keeping with the trends of the market and the most modern practices of sustainability.
Get to know all the activities offered and rent yourself to the unique charm of the Ecolounge Barra Area, your lounge on the beach. Source: www.ecobalsasrio.com.br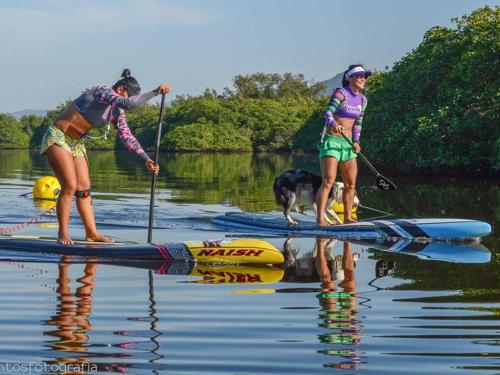 Extra activities on site, with value on request.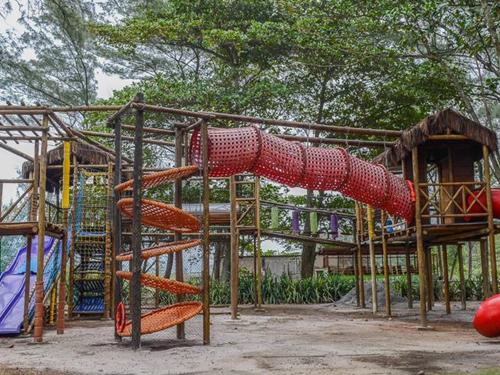 Leisure area for children.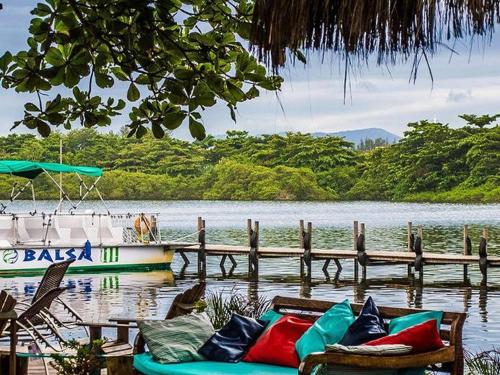 Enjoy all the comfort of the Ecolounge space on Reserve Beach.
For more information about values ​​of extra activities and related, see the website www.ecobalsasrio.com.br/ecolounge
Click HERE to check the timetables for Ecolounge transfers from the Americas Barra Hotel.